Property development requires a huge amount of upfront capital. A property developer will typically take advantage of financial leverage and use development finance to fund the project.
What is development finance?
Development finance, a form of commercial property finance, is a flexible form of funding that can be used for almost any type of property development. This may include renovating a grade 1 listed building, developing a small housing estate or building a large-scale office block. 
At Funding Guru, our development finance loans can be used for every step of the development process:
A commercial mortgage can help you secure larger premises for your expanding business, purchase a leisure complex or refinance an existing property so you can free up cash to invest and grow further. There really are many reasons why a commercial mortgage makes sense for businesses looking to expand and unlock equity. 
Below we explain more about how commercial mortgages work and the benefits of this form of commercial property finance.
Development finance is typically used to fund larger scale building or regeneration works. For smaller developments, a bridging loan may be more appropriate.
If you have big property ambitions, development finance will help you achieve your goals and provide the majority of funding. If you are already an existing property developer and fund your projects with your own capital, development finance could be used to increase your leverage and allow you to take on more projects at once.
"Got aspirations to be a property developer? Development finance will help you on your way. 
But it's not for the faint-hearted. Development finance is used for big building projects and you will likely face many complexities and delays on the way.
Ideally, you will have had plenty of experience in property renovation before you apply for development finance. If you've got any questions, speak to a member of our team and we can talk you through your options. "
Matt Haycox
Founder and CEO, Funding Guru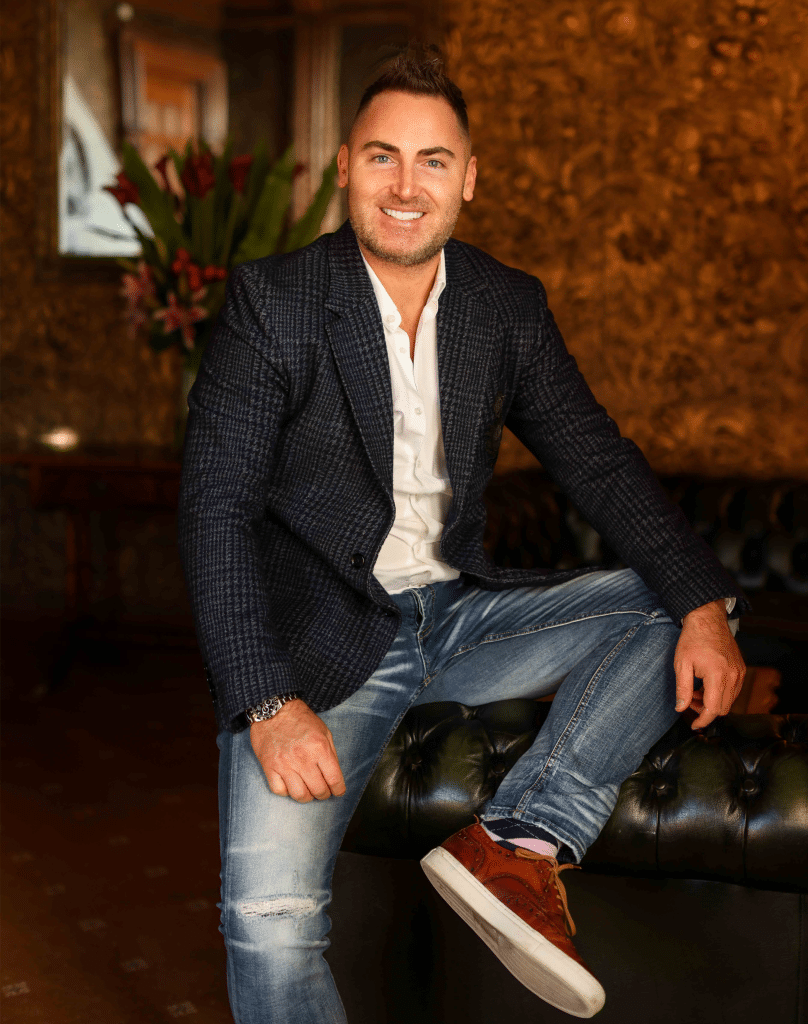 How much can I borrow through development finance?
Development finance is offered by banks, building societies and alternative finance providers such as Funding Guru. 
For the right project you can typically borrow up to 70-80% of the land cost, and 100% of the build cost.
The funding is likely to be short-term, and you are expected to repay the loan when the project is completed. The exit route will usually be from either a sale of the development or a refinance of it on to a long term mortgage. 
Because the property you are building or renovating does not yet exist in its end form, we will consider the projected future value of the property as well as the cost of the project.
When considering how much to lend you, Funding Guru takes into account:
If your chosen lender won't loan you as much as you need, you could consider mezzanine finance.
Mezzanine finance provides you with top-up funding needed to meet the required development costs. 
It is a short to medium term loan, made to bridge a funding gap and to get a development moving.
For example, a lender may only be prepared to provide 70% of the required funds for your property development. You are able to contribute 10%, leaving a 20% shortfall.
Mezzanine finance can provide that remaining 20% as a loan that charges a rate of interest and potentially involves an equity share in the project.
A hybrid of debt and equity finance, mezzanine finance appeals to those who want to retain control while lowering their own capital investment.
How does development finance work?
Below is the typical process for development finance.
Prepare:

Gather as much detail as you can on the proposed development, including the market demand and projected financials.

Find a lender:

Speak to a broker or do your own research. It's best to compare a wide range of providers, including banks and alternative lenders such as Funding Guru.

Apply:

Submit a formal application, outlining your development plans and giving all the financial details you can.

Valuation:

All lenders will do an independent valuation of the property or construction site when considering your application.

Approval:

You will receive a decision on whether funding has been approved. We will outline how much you will receive and the timescale for receiving the funds.

Initial funds arrive:

Payments are usually released at different stages of the build. The initial amount will likely cover the purchase price of the land or building, with subsequent payments covering the cost of the works.

Repaying the loan:

The loan must be repaid when the project is completed and sold or refinanced.
What do I need when applying for development finance?
To boost your chances of a successful application, pull together the below information:
Details of the property or land you are looking to acquire

Purchase price
Total build cost
Expected end value of gross development value (GDV)
Contingency plan
Full costing breakdown
Clear timescales (including expected or possible contingencies)
Your 'Property Development' CV, highlighting your previous experience
Breakdown of your professional team (builders, planner, architect etc.)
Planning permission details (including restrictions)
Building regulations to be considered
Potential yield of the project
How to repay development finance
At Funding Guru, we expect borrowers to have a clear plan of how they will repay the loan.
Your options are:
Sell the finished property or properties once completed
Apply for a longer-term commercial mortgage
Refinance through a development exit bridging loan, allowing you to start a new project
Most providers of development finance roll up the interest charges, so borrowers pay the interest when they repay the loan. This assists with cashflow as typically there will be no incoming cash until the project is sold at the end once the development is complete.
Pros of development finance
Development finance can help you achieve your goal of becoming a property developer, and below are the main benefits of this type of borrowing.
Property development is expensive. Borrowing money means you can finance a big project without having to fund it all from your firm's own cash.
You do not have to wait for an existing project to finish before starting a new one. A bridging loan could be used to fund another project while waiting for an existing property sale to complete.
Financial leverage is key to funding big property developments. By building a property or development that is in high demand, you would get a decent return on your capital to put towards other projects.
Cons of development finance
Property development is not for everyone – it can be a stressful experience and potential borrowers should be aware of the risks.
Development finance is much more complex and specialised than standard mortgages, meaning you will face additional paperwork and higher fees and interest rates.
There are likely to be delays in the construction and building work, which could put pressure on timescales and your ability to repay the loan by its deadline.
You will be required to offer the property or loan as collateral, meaning that if you can't meet the loan repayment terms your assets are at risk. 
Speak to Funding Guru about how our property development finance can get your project off the ground and make your vision a reality. Whether we provide funding ourselves or introduce you to a more suitable funding partner, we can advise you throughout the process.