UK manufacturing is a crossroads. Brexit and the value of the pound offers global expansion opportunities, but there are also financial constraints to growth still stopping industry innovation. Having more open access to manufacturing business loans can help bridge this gap and promote British manufacturing on a global level.
Staying competitive in manufacturing means continued, structured investment. New technologies like 3D printing, the development of more advanced materials, automation, and machine learning are recent developments that manufacturers have looked to incorporate into their businesses to make them more streamlined in an increasingly competitive global marketplace.

But manufacturing innovation doesn't come cheap.

Manufacturing business loans provide the bulk of the financial assistance needed to ensure manufacturers maintain a flexible approach to reacting to changing market conditions and being given the opportunity to innovate and raise their market position.

A manufacturing business loan assists this leverage by building on the, still strong, British manufacturing reputation. Products that are made in Britain carry with it an authority, especially in the aviation, engineering, chemical and pharmaceutical industries.

What Does UK Manufacturing Currently Look Like?

It might not be a surprise to those within the UK manufacturing industry to learn that it is currently the ninth largest manufacturing nation in the world. The bigger picture shows the UK's industrial and manufacturing sector has increased by 1.4% every year since 1948, making up 10% of GVA and 45% of UK exports, while directly employing over 2.7 million people.

What Are The Costs Of Manufacturing?

There are usually big costs involved in manufacturing in the UK. One of which is finding enough space for these large manufacturing and processing plants to be built and then filling them with expensive, heavy machinery as used in engineering or car manufacturing plants.

Hiring staff can be a huge burden to cash flow; manufacturing jobs often require skilled operatives who need to be trained up as well. There are often big health and safety dangers involved in working with heavy machinery and implementing safety awareness courses and continually up-skilling and investing in workers can be a significant ongoing expense.

On a less positive note, factors including increases in the minimum wage, exchange rates, fuel costs and overheads have had big impact on the costs of running a manufacturing business and through either funding or government support, these factors will continue to constrict the profitability of UK manufacturing. The risks of which include becoming uncompetitive with comparable global markets.

Why Innovate?

Because investing in innovation works!
Latest figures from Innovate UK show that drawing together collaborative research and development programmes with the agility of of SMEs can and do deliver returns of £6.71 for £1.00 spent innovating.

Institutional investment from government and financial providers continue to be, according to Innovate UK "one of the best and most proven ways the government can support the economy". The UK now ranks second in the global innovation index, ahead of both the USA and Germany.

Shaping business-led innovation starts at the academic level and continues through to the manufacturing and commercial stage. In short innovation creates:

New industries

Improves productivity

Creates jobs

Drives exports
Global Competition & Growth Prospects for UK Manufacturing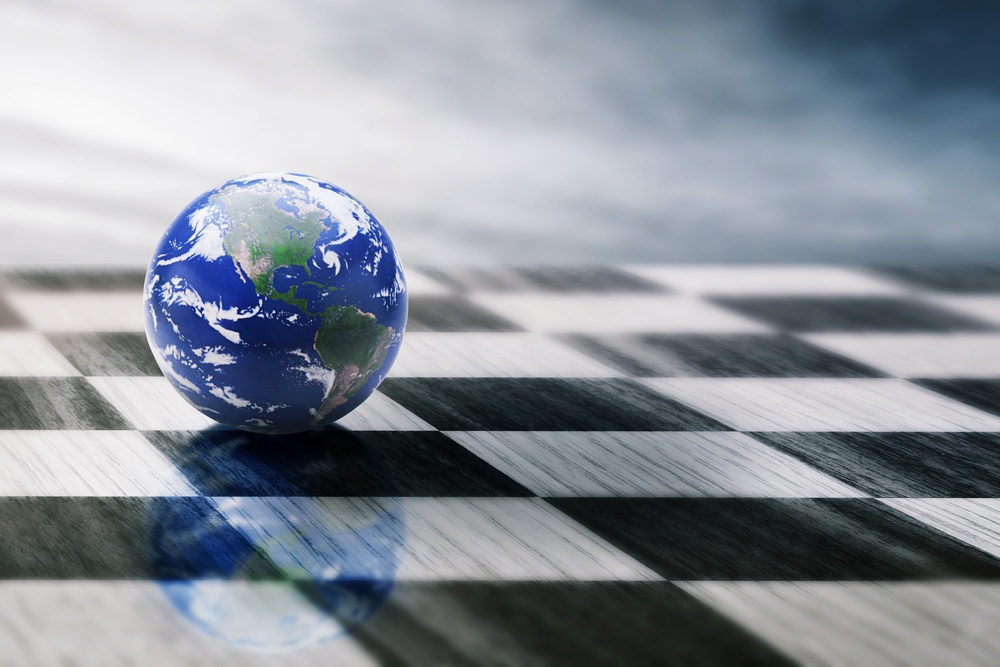 Competition in both domestic and international markets has increased and UK manufacturers now face competition from a number of countries, not only European, but also from emerging economies like India, Brazil, Russia and China.

There also happens to be two very big elephants sitting in the board room of UK manufacturing: The first is Brexit and the likelihood of coming out of it with preferential trade partnerships with the EU; and the second is how fluidly the government can negotiate business trade agreements with the rest of the world, notably the USA, Australia, New Zealand, Canada, India, China and Japan.

Aside from Brexit, which will (and does) wield enormous influence, there are other economic considerations recognised as barriers to the UK's manufacturing growth prospects:

Rising incomes

– Unemployment is at an 11-year low of 4.8%, and the employment rate of 74.4% is nearly the highest on record, which has put increased pressure on

business wages

.
Increased environmental standards

– Green technology has long been the gold standard to which manufacturing aspires to (in reality attempting to mirror growing consumer demand), but these

increased levies and standards

also threaten to bring manufacturers down too.
Growing technological progress

– Businesses have eyed

technology as the means for increased productivity

and efficiency ever since the weakened pound, rising energy costs and increased cost of imports started after the Brexit vote. If the world is going to be taken over by robots, then it is likely to start in the field of manufacturing. Digitisation of the manufacturing sector is already happening.

Fluctuations in the exchange rates

– While the value of the pound has declined in relation to the dollar and the euro, this looks like being an effective

shock-absorbing situation

which has increased the strength of the UK's exports, but is also one that could quickly turn back the other way.

Rapid growth from emerging markets

– When China and the Far East captured so much of the

manufacturing capability

, it severely damaged the manufacturing sector in the UK and a similar threat comes from other emerging economies too.

What Manufacturing Business Finance Does For Growth
A recent survey by BDO UK showed that most in the manufacturing sector saw it as critical for future success to invest in further research and development within the industry to 'backfill' the lost funding from EU programmes post-Brexit.

Manufacturing business loans help the UK's manufacturing industry compete at a local, as well as global scale providing investment for a number of strategic reasons:

Expand product range
Consumer tastes change, as do demographics and technologies, so product ranges need to be updated and new lines introduced to keep up with changing consumer habits – including ethical use of materials and adoption of green technoloies.

Working capital
It can take large amounts of cash in order to the fulfil working capital needed to grow a company and a manufacturing business loan can help achieve this.

Staff training
Having a team equipped with the skills to develop and manufacture new products or utilise emergent technology costs money in their training. Manufacturing finance can help with making up-skilling affordable and beneficial.  

Asset purchase
Buying new assets like heavy machinery or complex engineering equipment often include significant upfront costs, appropriate finance avenues can make this kind of purchase affordable.

Research & development
A business loan from Access can provide the boost needed to release the innovation and creativity potential of your business. This can include new products or innovative use of existing technologies.

Developing new markets
Your products might be suited to any number of markets that you currently don't operate in. Whether this is domestic or overseas, a cash injection can help you enter those markets and find new customers.  

Finance restructuring
When a business changes focus or pursues new markets, it might also take on more debt, which impacts cash flow. Having a manufacturing business loan that can help take care of finance restructuring can reduce the impact of diversification and improve cash flow.

Streamlining production
Putting financial investment into streamlining your current processes, whether that is through automation or business improvement can be a benefit seen on your bottom. line.

Manufacturing Business Loans From Access Commercial Finance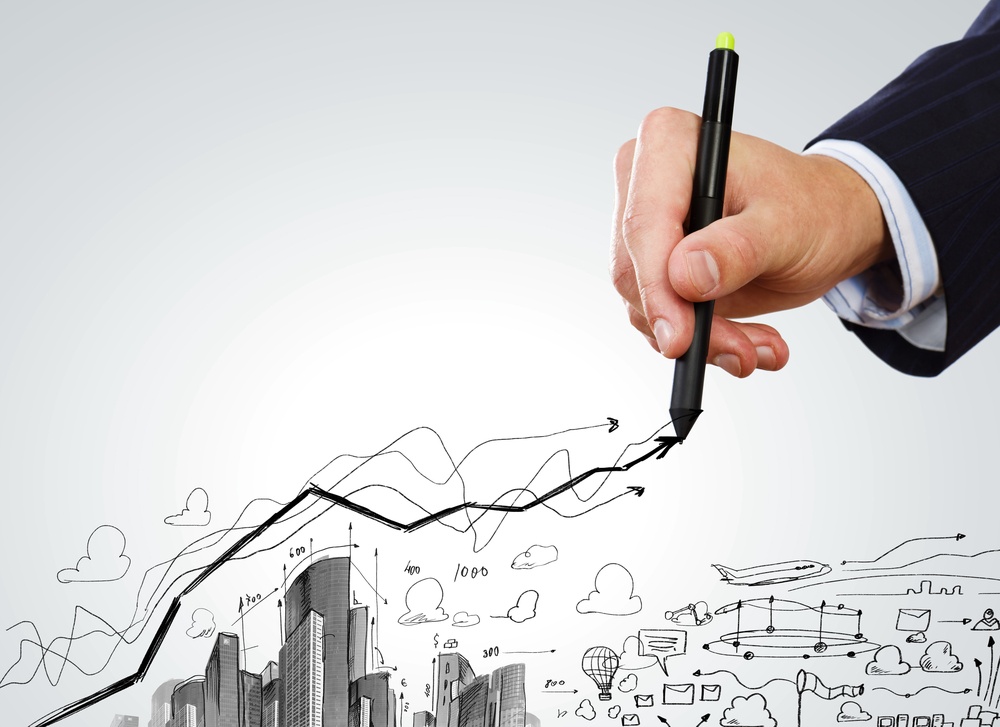 As the manufacturing industry within the UK continues to grow and develop new opportunities, it becomes the role of both SMEs and larger corporations to find areas in both domestic and global markets to turn their enormous growth potential towards.

The UK economy needs it (and to a certain level expects it) which makes it imperative that the process for the UK's manufacturing industry to access appropriate finance is both quick and easy.

Which is why Access Commercial Finance has a streamlined process for its applications and strong approval rates for businesses in the manufacturing sector.

For loans from £1,000 to £200,000 Access has simple, quick and transparent business loans. Whatever your reasons for needing a manufacturing business loan, and whatever your financial history, it's worth talking to us to find out how we can help fund your growth strategy.

A Final Word on Brexit, Innovation and Manufacturing Investment
As well as the decline in the value of the pound, Britain leaving the EU also raises other issues for manufacturers. The current skills shortage in the manufacturing sector means businesses need government to ensure a migration system which helps maintain and attract the staff they need.
The EU remains the UK's biggest market, and ensuring tariff-free access to it, is a must for British manufacturers. Innovation and the adoption of technology will all help the UK do so, but it will also need a strong financial community willing and able to support through Brexit, as well as beyond the advancing competition provided by emerging economies.

Access Commercial Finance have the ability to get funds into your business account quickly. Click here to get your application process started and learn how we have helped other manufacturers realise their growth potential.
{{cta('cb1f187e-f589-4c10-85f3-edfffcd77bde')}}