Are you sitting on one of the most valuable assets in your business? If holding large amounts of stock is integral to you, then knowing how your business can leverage stock finance can make your working capital work smarter.

Utilising stock finance allows you to react better to market conditions, make your purchasing strategy more streamlined and ultimately result in bigger profit margins.

If the volume of stock you need to purchase isn't realistic for your current loan facility, or you have cash flow restrictions – meaning you can't afford to invest in the stock needed to grow your business – then stock finance might be the answer you've been looking for.

Can You Benefit from Stock Finance?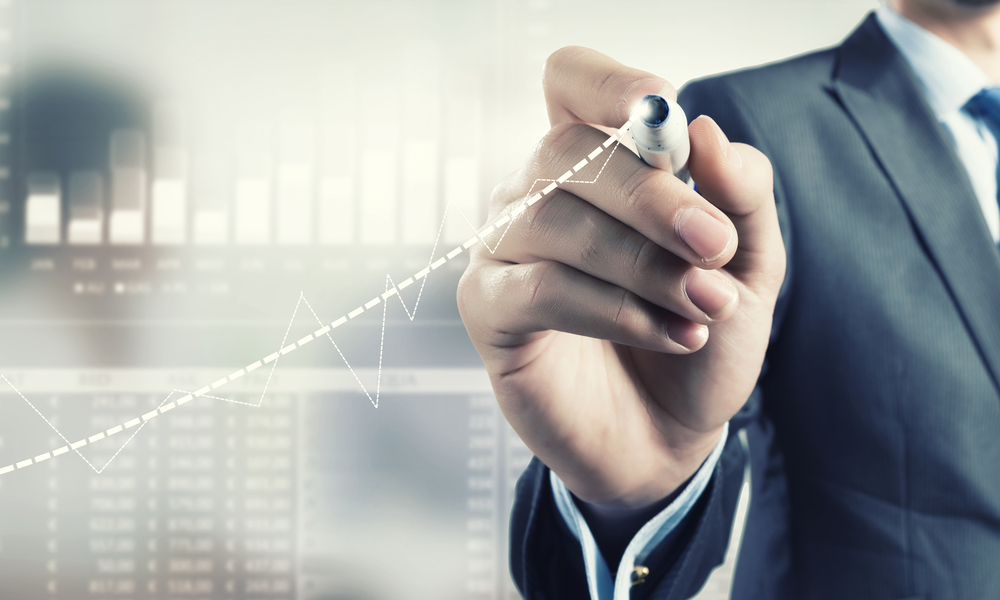 Stock finance is a solution for businesses seeking to secure stock opportunities and strengthen sales capacity. The list of businesses that can benefit from this finance is endless. It doesn't matter what industry you are in, if it includes the purchase of stock then it can work for you.

Stock finance can be used by those in most sectors and this includes wholesalers, online retailers, import and exporters, car dealerships, clothing companies and even as finance for art and antiques dealers.

Because stock finance is a revolving facility aimed at smaller businesses needing to hold large amounts of stock, it is an ideal solution for companies where factoring or invoice finance isn't an option (perhaps when credit ratings aren't strong enough) and existing suppliers won't extend sufficient credit. 
What Is Stock Finance?
Stock finance allows buyers to purchase stock they would not usually be able to afford. It is a way of raising extra finance against the stock already owned, or soon to be purchased by your business and it is part of the wider asset-based lending side of finance.

This type of borrowing allows a business to use the lender's funds in order to purchase stock and inventory to the sell on. This can be done in either bulk customer or individual customer sales, ideal for retailers with warehouses holding inventory to sell on.

Whereas trade finance necessitates the use of purchase orders, stock finance is more like a revolving agreement; it frees up your stock that might otherwise tie up large amounts of cash within your balance sheet.

How Does Stock Finance Work?


If your business needs stock in order to survive, for instance if you are an ecommerce retailer needing to buy wholesale or a car dealer that needs revolving stock, then you will probably be holding a significant amount of stock at any one time.

Stock finance is the mechanism offering a cash injection and providing funds for quick sale purchases or for procuring large consignments.

The borrower finds the stock they wish to purchase and agrees the terms for the purchase. The lender will then advance the money for the goods. The cost of this purchase is then paid back through each sale.
Once the agreed amount has been fully paid back then ownership of any remaining stock transfers into the buyer's name. Alternatively, this revolving drawdown facility allows the borrower to purchase more stock.

1. We provide the finance for you to purchase the goods on using a drawdown on your facility.
2. You provide a promise of payment, and pay us back once the stock has been sold.
3. The stock is sold as per your normal trading conditions.
4. Once this cycle has been completed you are free to renew this facility.

Essentially, the borrowing business accesses the stock finance lender as a line of credit to be used to purchase goods from the supplier.
What Are The Benefits Of Stock Finance?
There are five benefits of using stock finance:

1. Releases working capital.
2. Prevents a business from being under stocked.
3. It is there when you need it.
4. Offers big benefits for the retail, wholesale, motor and import/export trades.
5. The funding can be used to grow the business where it's needed most.
This kind of finance arrangement is very often a mutually beneficial partnership between lender and borrower. It bridges the cash flow gap between high volume of turnover and the potential imbalance of having little working capital available to take advantage of a busy marketplace.
The flexibility of this funding is seen in the continual renewal of the agreement which can grow in lending finance alongside the growth of the borrowing business itself. 
Stock Finance for eCommerce



These benefits work perfectly for eCommerce retailers importing in bulk and selling on to customers via their websites. Enjoying sufficient stock numbers allows for more accurate business planning. More focussed sales forecasts can be planned which can help marketing and expansion. This, in turn, ensures increased asset security for the lender.

For an online retailer selling goods to the public, having at least 5-7 weeks worth of stock is a must as it removes the on-hold orders and the out of stock delays when you do not hold large quantities of stock or consignment complete orders.
In short, wholesale finance for stock ensures that the process of goods being paid for and dispatched continues, keeping balance sheets optimised and avoiding the hassle of pre-ordering and lengthy waiting times.
Stock Finance for Car Dealers


For car dealerships, stock finance is one of the most useful forms of finance. For a dealership that doesn't use any kind of finance it can mean having to wait until cars are sold before having enough buying power to purchase new stock.
The risks include having periods of high sales followed by periods of low sales whilst the re-stocking and purchase of more vehicles takes place. This kind of business planning doesn't gel with achieving high sales forecasts or strong growth.

In fact, research done by Harris Interactive as recently as 2014 found that only a third of car dealers were using some form of cash flow funding for purchasing new stock which seems remarkable considering the value having a vehicle stock finance facility in place can offer car dealers.

So wherever you see value in car stock, either at auction or through private sellers, having a revolving finance facility just makes sense. This is certainly one big way we can help our clients achieve higher turnover.
Stock Finance for Manufacturing


Raw materials, finished goods and high delivery costs tie up working capital. Stock in any quantity can be expensive; the more stock you have, the less cash flow is available.

For manufacturers working with large quantities of product, the more you buy the better the price is, but with limited cash flow, many are stuck with purchasing smaller quantities at a bigger unit cost and suffering from increased transportation and delivery charges too. Buying in smaller quantities is a double-edged sword.
With a stock finance facility in place, manufacturers are able to innovate and grow by purchasing larger amounts of raw material at better prices, meaning they can compete better on price, win more contracts and bring their overall material costs down, while being able to turnover more work.
Stock Finance for Art and Antique Dealers
There is always a place for art and clearly the value of art and antiques continues to rise. For art dealers, the problems of finding finance are just as important as any other business sector. While big auction houses might have access to huge amounts of capital, it isn't as easy for smaller businesses to access finance.
Stock finance is a lending vehicle that can help art and antiques dealers grow their businesses by purchasing more stock and increasing their turnover, without having to pay such a large upfront price for it. In the same way that finance is available to car dealers or eCommerce retailers, stock finance loans can be arranged for the art sector too.
How To Apply For Stock Finance

If your business has a large amount of of your cash tied up in excess or unsold stock, then you should be considering stock finance options to free up your working capital.

One of the biggest advantages of this type of stock finance is that once a facility is set up, cash can be advanced within 24 hours, making it one of the fastest forms of finance available.
All you need to apply:
Be an established business with good trading history

An acceptable credit history

How much finance you need

When you need it for

An ability to repay

A healthy balance sheet

Demonstrable knowledge of your industry sector.
So, whatever business sector you are in, if you need to purchase stock, we have the funding to deliver it to you to help grow and expand your business.
Access Commercial Finance can offer an effective solution in addition to your current credit lines. We excel at arranging finance that suits your business.

If Stock Finance can help your business grow and succeed by freeing up your cash flow, please give us a call now.