The automotive industry looks set to have a steady year, if key industry commentators are to be believed. In September 2018 Moody's, the prominent credit rating agency, predicted things would be "stable over the next 12 to 18 months", keeping us covered for all of 2019.
This article looks at challenges the industry faces in 2019, and the opportunities these present. For comparison, last year we spotlighted the following challenges:
Overhauling the purchasing process, with the challenge being keeping abreast of these changes.
The availability and interpretation of new data, with the challenge being drawing and actioning meaningful insights.
Self-driving cars, with the challenge of being prepared for the sweeping changes they stand to bring.
Environmentally friendlier cars, with the challenge of adapting to the shift in consumer preferences they give rise to.
The challenges this year are not too dissimilar. Themes of environmentalism, ownership, and technology return, with a few new things in the mix.
Environmental considerations continue to define the industry
There is ever-increasing demand from consumers for environmentally sound vehicles and technologies. Last year we mentioned research by Bloomberg which found increasing numbers of automakers had plans to bring exponentially more hybrid and electric vehicles to their offering between 2015 and 2020. This year we predict further movement in this direction, with growing positive perception of non-combustion engines amongst consumers.
This prediction is backed up by market performance. Reuters recently reported that "the sale market share of diesel cars in the European Union fell to 36.5 percent in the first half of 2018 from 42.5 percent in the first half of 2017", and that as a result, "demand for diesel in Europe is also faltering, down by 115,000 barrels per day" between August 2018 and the previous month.
With tightening regulation around emissions and increasing awareness of the wider environmental implications of driving, the challenge is to reassure consumers of the environmental credentials and considerations of your business.
Different ideas about car ownership take precedence
Monthly subscription is an increasingly familiar business model offering respite from traditional buying and leasing models. You sign up for the service you want, then cancel when you're done. Consumers are comfortable paying for rolling monthly access to phone networks, Spotify, snack boxes, and many more services, so it's only natural that this would eventually extend to car usage.
Paying a monthly fee to a service like Porsche Passport or Care By Volvo gives consumers access to vehicles, insurance, maintenance, and roadside assistance. These market opportunities are not restricted to manufacturers: services like flexdrive, fair and others give access to a marketplace of pre-owned vehicles for as long as a consumer needs.
Consumers are less invested in the concept of owning a car, due to difficulty reconciling the practicalities of ownership with things like parking costs, maintenance costs, and environmental impact. The Engineer recently reported that "increasingly, people just want the best possible solution to get from A to B, with waning emotional attachment to the method of travel".
Now-familiar services like Uber and Lyft tap into this preference for access to cars on demand. Further innovation comes from services like Turo, who position themselves as the Airbnb of cars by giving owners the opportunity to earn money from their vehicle when it is not in use. Turo demonstrate one way of engaging with consumers whose attitudes toward car ownership deviate from the traditional. Sixty-seven percent of respondents to a survey by Intellias said their use of car-sharing platforms would increase over the next two years, suggesting further growth.
Then there are apps like Whim, which allow users to browse all journey options, and to buy tickets or rent vehicles all from within the app: yet another example of shifting expectations and opportunities in vehicle access.
Obviously not all of these apps and services will take off, but they point to a fluid and innovative atmosphere in the automotive industry. The challenge here, then, is to prepare for the shift in dynamic that will see car manufacturers place increasing consideration on the B2B channel rather than the traditional B2C, and to be attuned to industry innovations and the business opportunities they represent.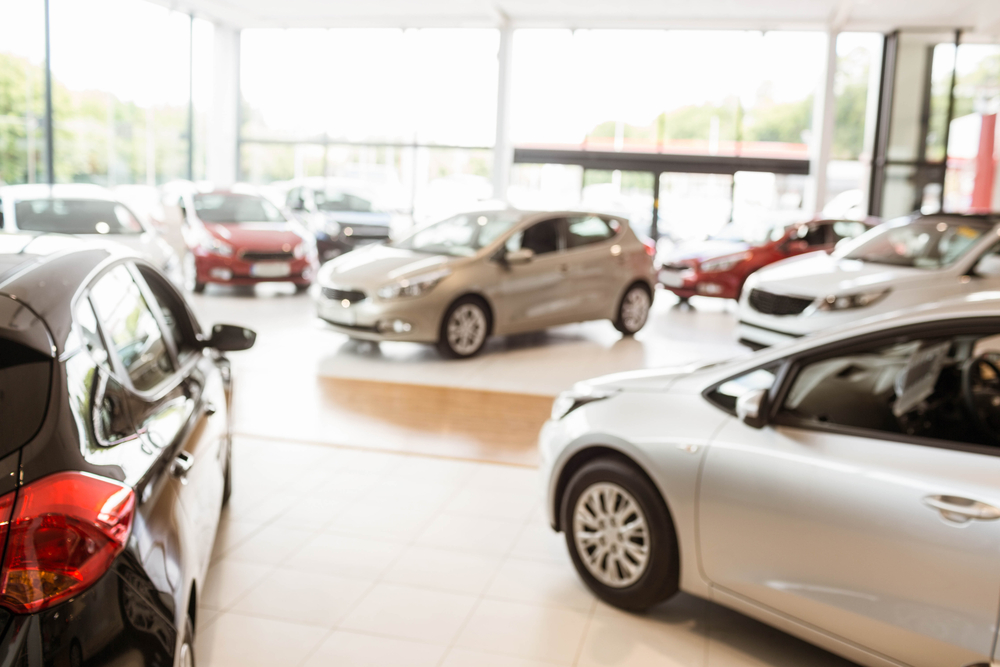 Responding to developments in technology on the road, and in the vehicle
Smart vehicle technology is changing the way cars interact with each other and with the roads. Vehicle-to-vehicle (V2V) and vehicle-to-infrastructure (V2I) technology is being rolled out, albeit slowly, with the view to modernising Britain's road network.
Spring of 2019 will see the completion of a 12-mile stretch of V-2-I enabled road on the A2/M2, which will act as a pilot for the technology. If smart technology leads to a noticeable reduction in likelihood of accidents among equipped cars, it will likely lead to changes in the way vehicle insurance works.
Other technologies look set to change the way we think about driving overall. Artificial intelligence (AI) allows for data about road condition, routes, driver habits and more to be collected, monitored, and analysed in real time. This is likely to have an impact on insurance, while also changing how it feels to drive a car. More intelligent and integrated systems, along with inclusion of smart assistants like Alexa and Cortana into vehicles, will offer drivers the opportunity to integrate their time spent driving with other parts of their lives and daily routines.
The challenge here is to engage meaningfully with these technological developments, and to be agile in responding to resulting changes in consumer demands. Changes in how roads work and how cars interact with each other may fundamentally alter the way we think about driving: keeping abreast of such developments, understanding their scope, and responding accordingly will be a challenge in 2019 and onwards.
Brexit
It's hard to escape Brexit and its dominance of the news agenda.
According to a survey by the Society of Motor Manufacturers and Traders (SMMT), 74% of manufacturers believe a no deal Brexit will have a negative impact on their future prospects. 56% report that Brexit as already had a negative impact. Mike Hawes, SMMT Chief Executive, said that "leaving without a deal would be catastrophic".
This gloomy outlook is shared  by other prominent names. Ford have forecast costs of $800m in the case of a no deal Brexit. Jaguar Land Rover will shut down its main factories because of "Brexit disruption". Both predict job losses.
There are many chances for Brexit to cause disruption. Border delays and changing tariffs are just two factors that are likely to have an impact on automotive industry supply chains.
The challenge here is weathering the storm, and having contingencies in place to deal with any Brexit eventuality. Whether we have no deal, May's deal, another deal, or another referendum, the automotive industry must go on.
Being responsive to change is a requirement for any business, and all of the challenges we've outlined above present opportunities to innovate, develop, and succeed.
Alternative business finance can provide your business with the resource it needs to greet the challenges facing the industry, and to position yourself to overcome them. Whether you want to invest in new technologies, commission research to steer your business in the right direction, or lay any other preparations, we can help.
Get in touch with Access Commercial Finance today: we can help you succeed.